Technocrats Club
The main vision of the club is to expose the students to the latest advancements in computer technology and give individuals an opportunity for sharing and extending ideas, views and knowledge in the field of computers and fast changing technology.
To provide computer and computerized device knowledge and mentored training.
To nurture the minds of student towards creativity and steer their talents towards high quality research in different areas of Computer Technology.
Give application based examples so that they can convert theoretical knowledge in practical work.
To provide a forum for the open discussion on all matters of public interest that includes everything related to computer technology.
To enhance the professional development of our students, and networking among technical professionals.
Activities/ Tasks conducted during the current year:
A visit to Acropolis College of Engineering:
A visit to Acropolis College of Engineering was organized for Dalians of Technocrats, Entrepreneurship and Social Service League clubs. Forty Eight students visited various labs in the college, to get an insight about various branches of engineering. They also visited their Social Entrepreneurship cell to understand the process of cost effective Sanitary Pad manufacturing.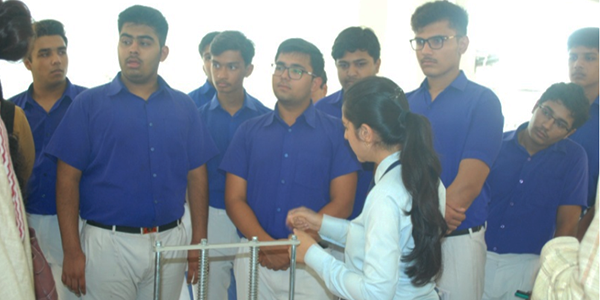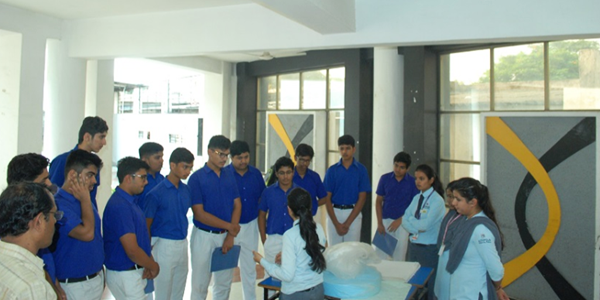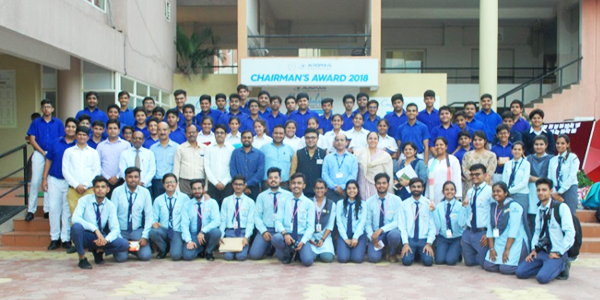 A visit to IIT, Indore their students attended lectures on Big Data and Artificial Intelligence on Aug, 27, 2019
Science Students of Classes 11-12, Motor Mechanics Club and Entrepreneurship Clubs along with some Staff members had the opportunity to visit IIT Indore where most aspire to be in future. The campus is spread over 500 acres with lush greenery and magnificent buildings.
We were greeted by Professors from Computer Science and Space Engineering. The tour included visits to IIT's Chemistry and Biosciences labs and the Library in the HELIUM building, the sophisticated instrumentation center in the HYDROGEN building that has a superconductive magnet and electron microscope. The staff and students were awestruck by the image of a pollen grain taken by the electron microscope.
Next they visited the Central workshop and Physics and Engineering labs in the MANGANESE building, where they saw a dune buggy in the making. They also had the chance to seeing glass blowing- a technique used to make chemical apparatus. The delegation attended lectures on Artificial Intelligence, Machine Learning, Big Data and Astronomy and Astrophysics by Professors and Reaesrch Scholars.
Daly College looks forward to a long term and meaningful association with IIT, Indore for its staff and students.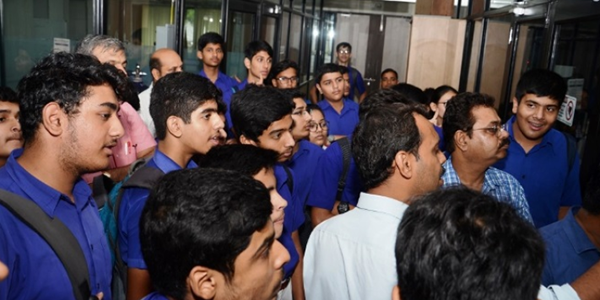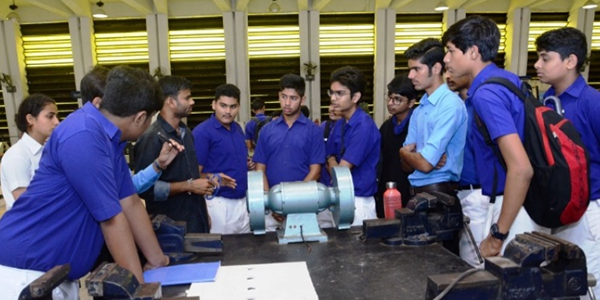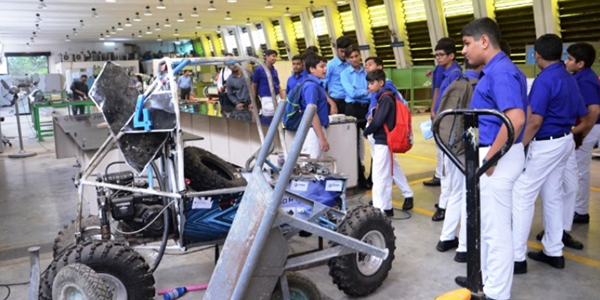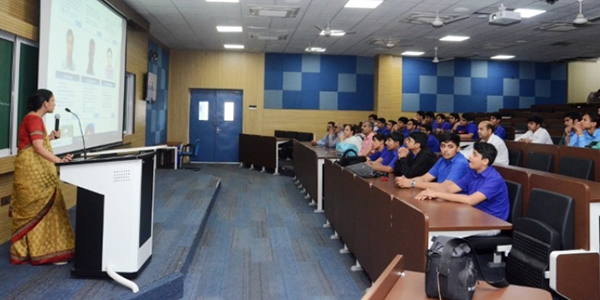 A visit to IIT, Indore
22 Students and 5 Teachers attended various workshops at IIT, Indore on September 7 & 8, 2019 on various topics like Machine Learning & AI, Ethical Hacking, Digital Marketing & Social Media, Motor Mechanics and Android App Development.