RS Conference
Round Square International Conference 2019
This year's 'Round Square International Conference 2019' was hosted by The Emerald Heights International School, Indore, India from October 2 – 8, 2019. The DC delegation was consisting of 4 students Sia Phulambrikar, Diksha Makwana, Suhani Pathak, Mahi Tiwari and two adults Mrs. Sharmila Dominic, RS Rep & Principal Mr. Neeraj Kumar Bedhotiya. The conference was focused on the theme of 'Sarvodaya - the world we wish to see'.
The highlights of the conference were community service, inspirational speakers, historical visits and activities. The conference was arranged in four discreet units to ensure a 'family feel' with the all the benefits of a large conference. The RSIC 2019 had world renowned speakers, barazzas and rikkas and helped bridge individual and cultural differences.
About 1200 delegates from Round Square Member schools worldwide attended the Conference.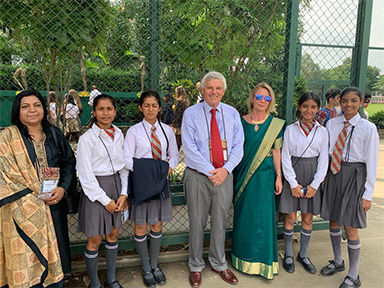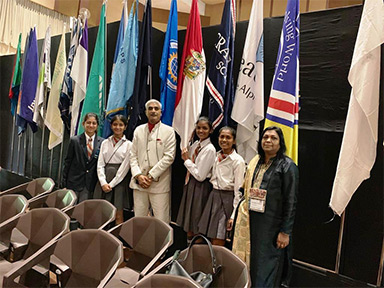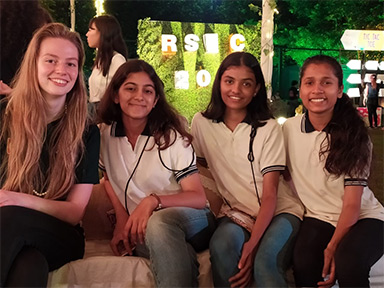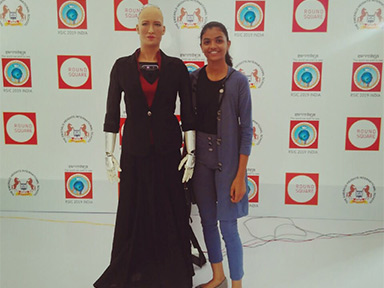 Theme :- "Transform your future"


Teacher :- Mrs. Kulbir Kaur Grewal.


Student Delegates :- Jivika Pahwa, Niyati Surana, Prasang Choudhary, Aryaman Agrawal, Suhani Lodha , Tanushka Singh, Tanmay Gupta, Saumya Rajpal, Yakshi Harish Baherwan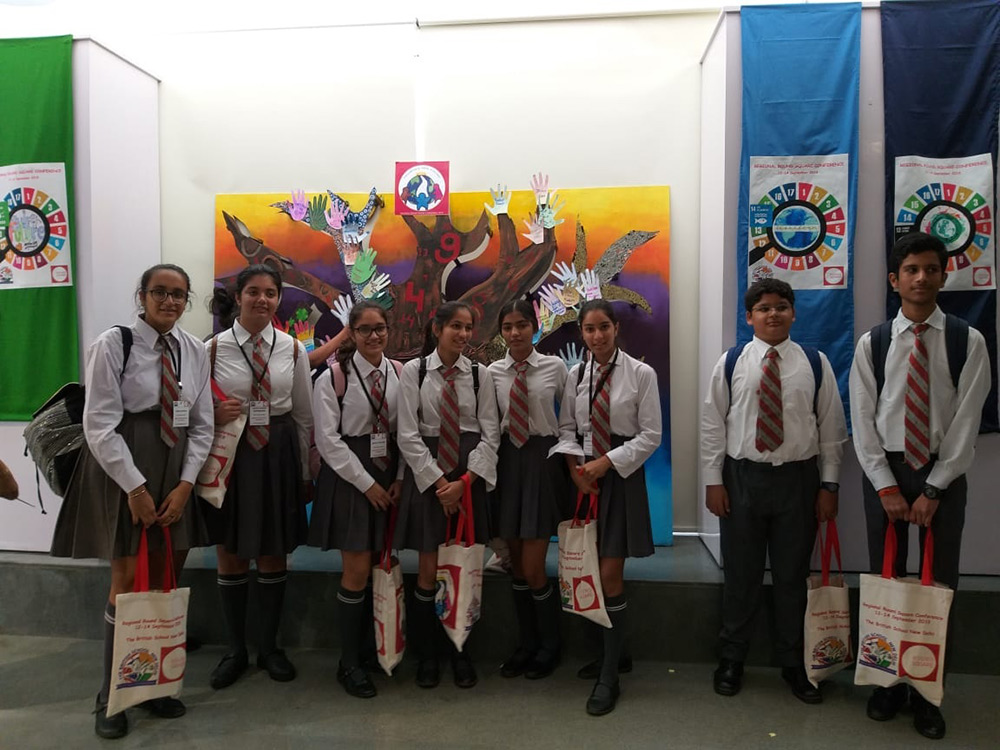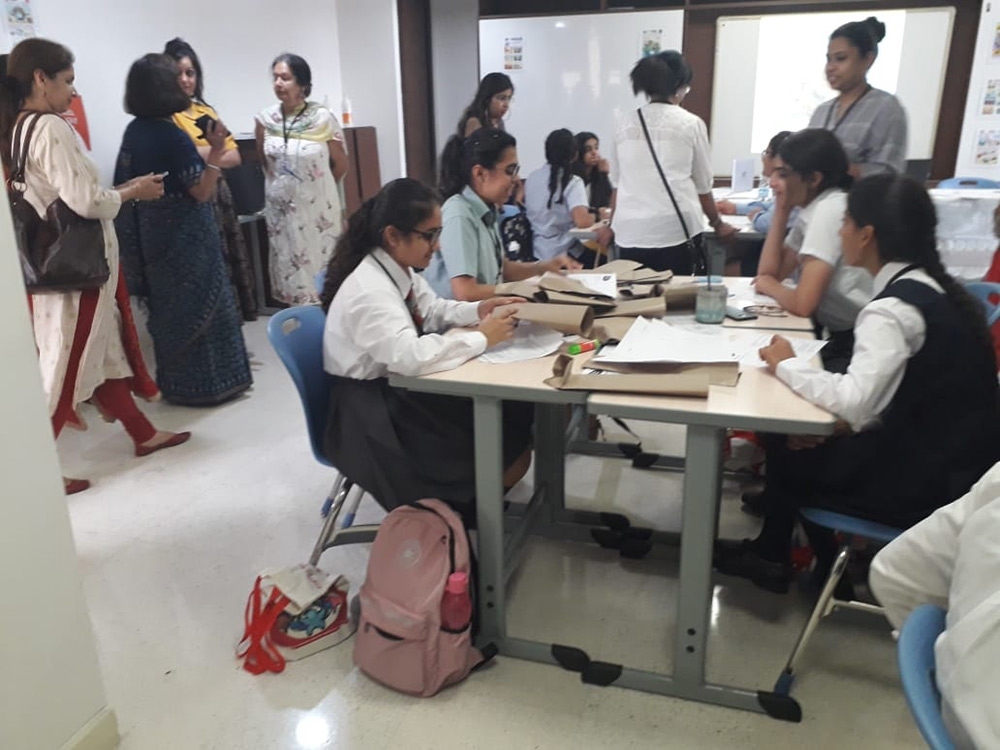 Theme :- "Wander, Explore, Discover"


Teacher :- Mr. Yogendra Deshpande.


Student Delegates :- Prakhar Agrawal, Abhinav Agarwal, Abhinav Rathi Kartikye Gupta, Manvi Singh Tomar, Devaansh Chordia Rehaan Maglani, Neil Dawar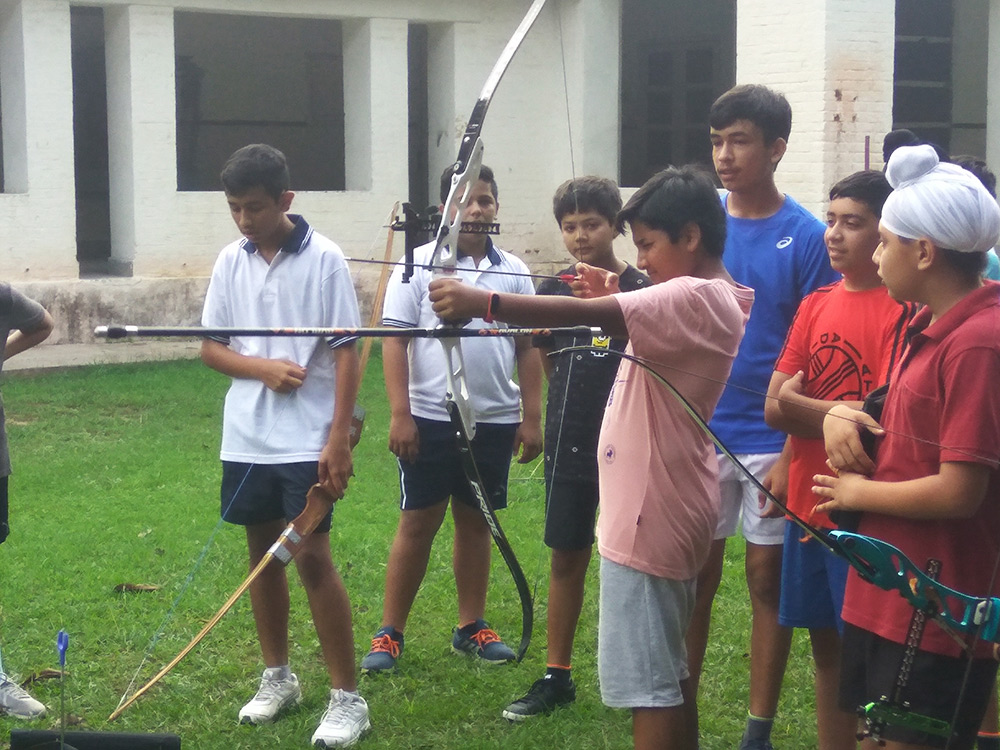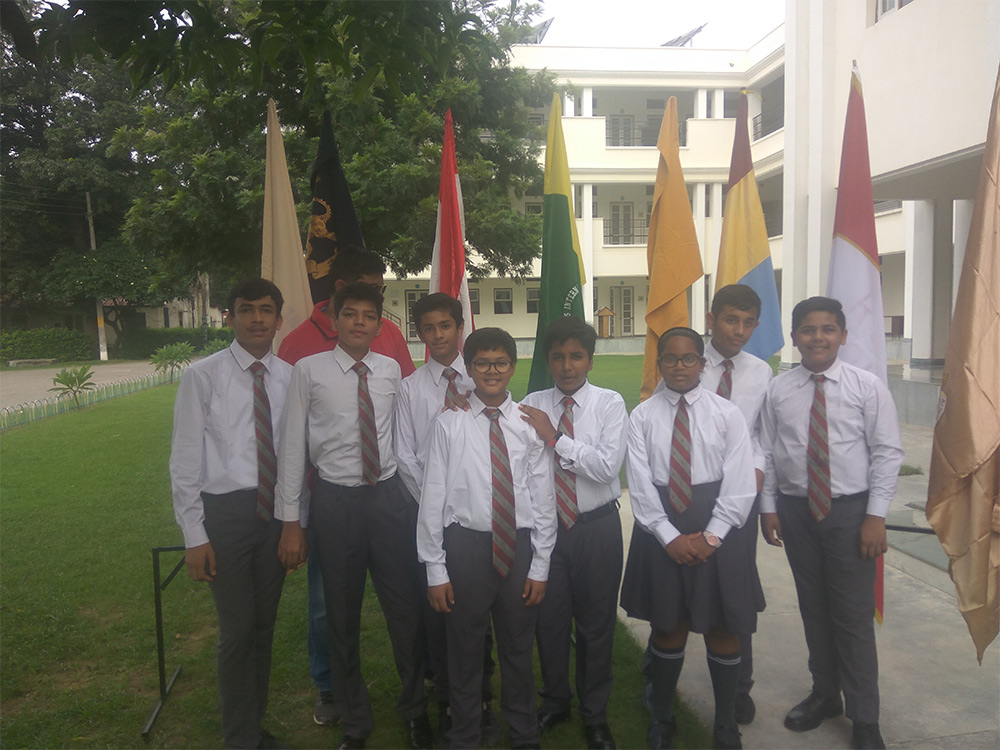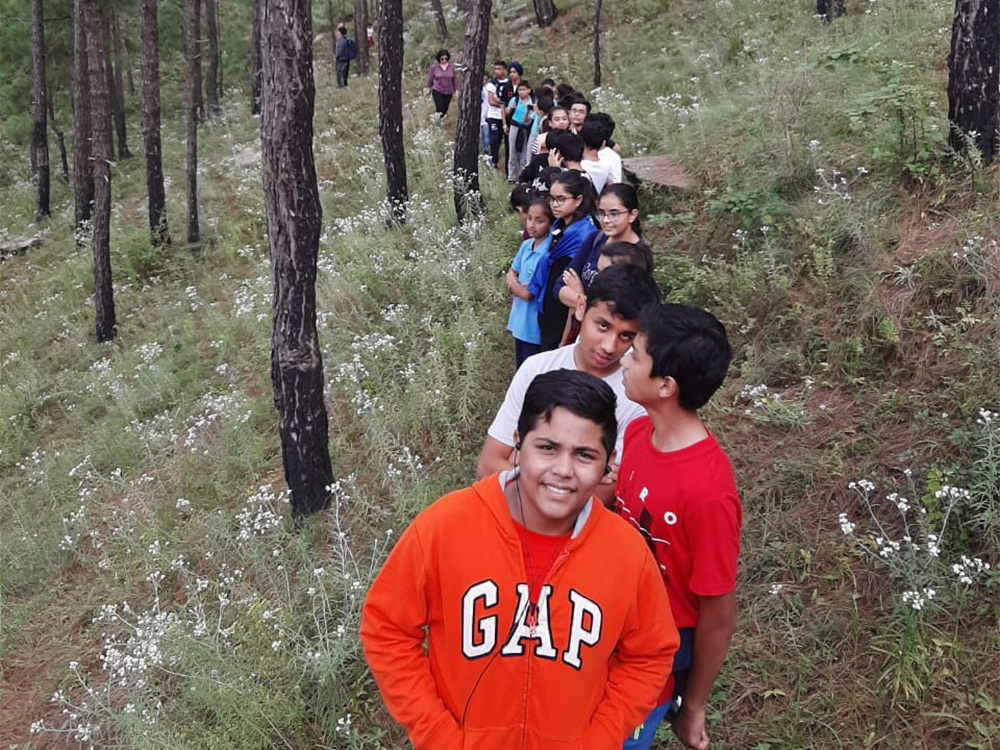 Theme :- "Nothing changes IF nothing changes"


Teacher :- Mr. Navneet Singh Solanki


Student Delegates :- Krishraj Kukreja, Kushagra Agrawal, Kabir Chhabra Abhiraj Singh Makhija, Vaidik Agrawal, Vihaan Sachdeva Shresht Bhimsaria, Saachi Vishal Agrawal, Anya Sharma Harshit Saraf, Ananya Shandily, Aadit Parikh, Dhruv Makhija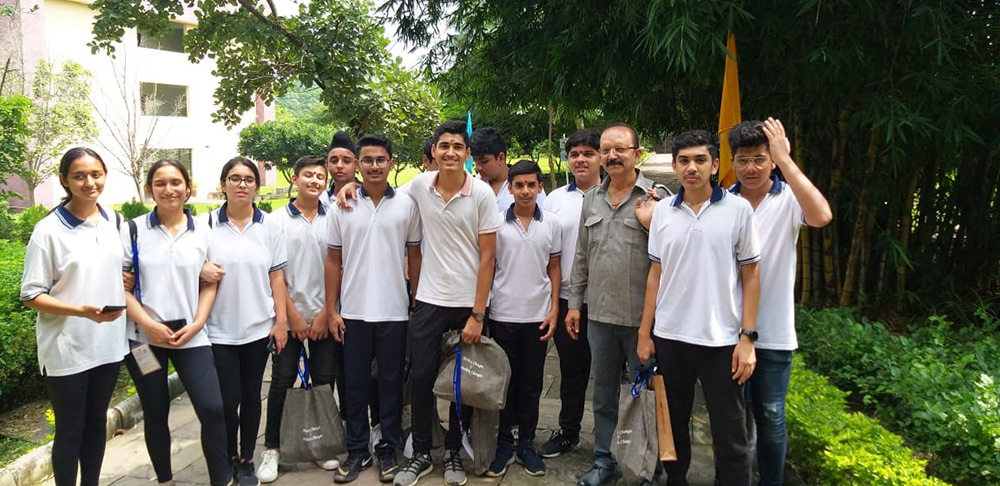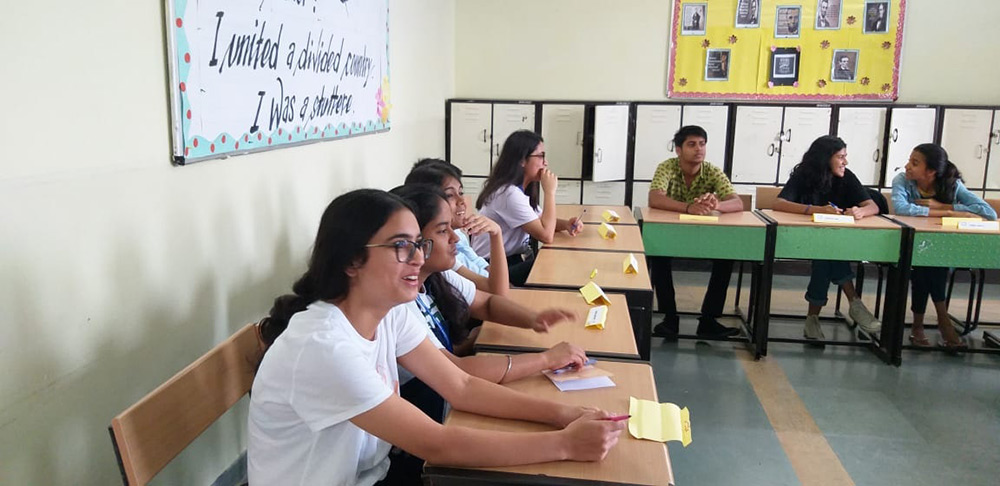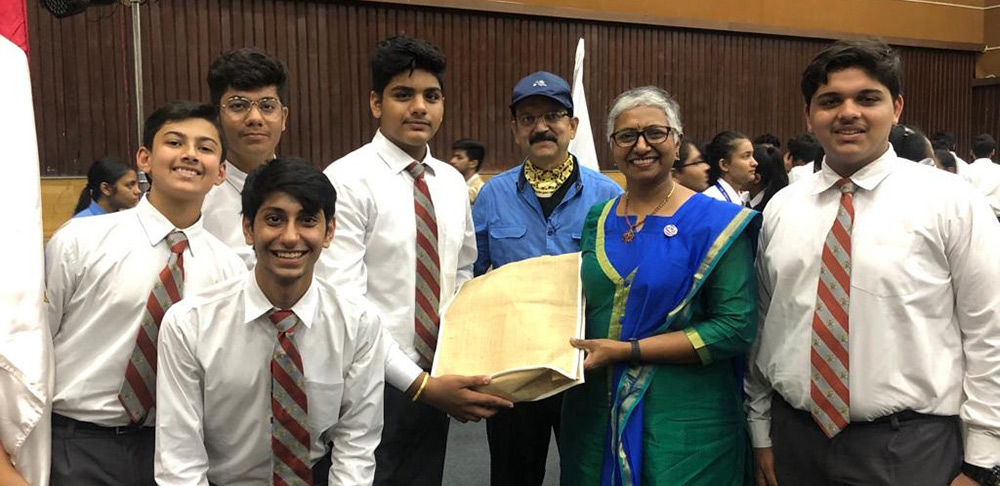 Theme :- "Surrender the ME for the WE"


Teacher :- Mr. Pushkal Chaudhary


Student Delegates :-Rudra Pratap Singh Ranawat, Siya Shahra, Antara Pande Yashesvi Verma , Prithviraj Singh Garha , Rishabh Bokadia Harshita Sanjay Kumar Patni, Anshika Bansal, Trishir Jain Arith Maglani , Abhishek Anand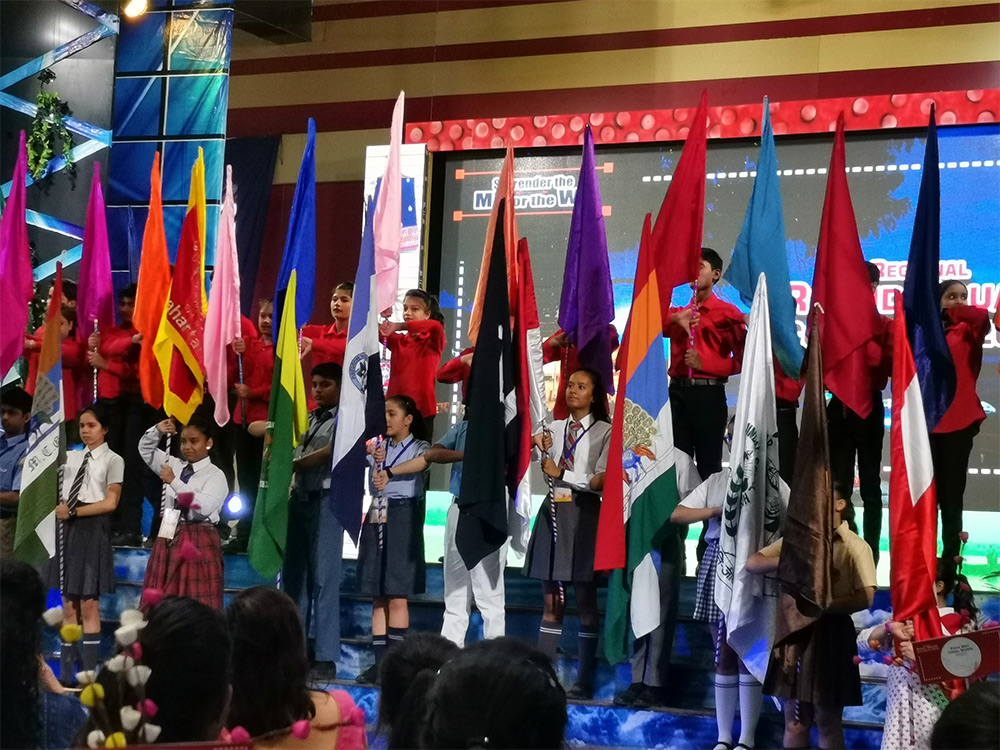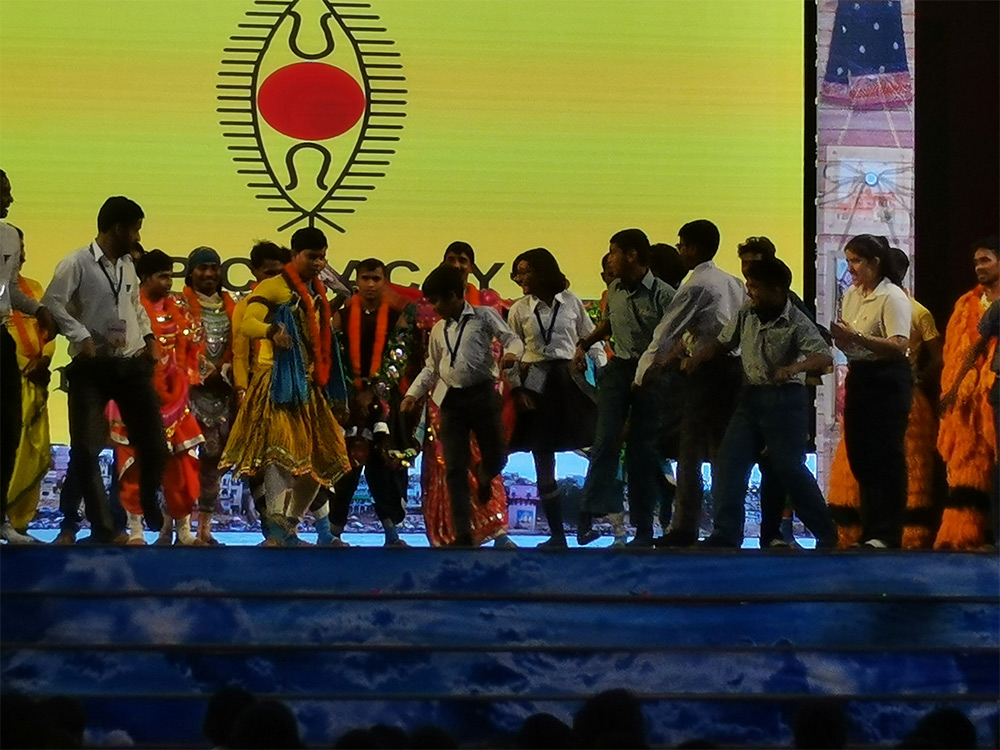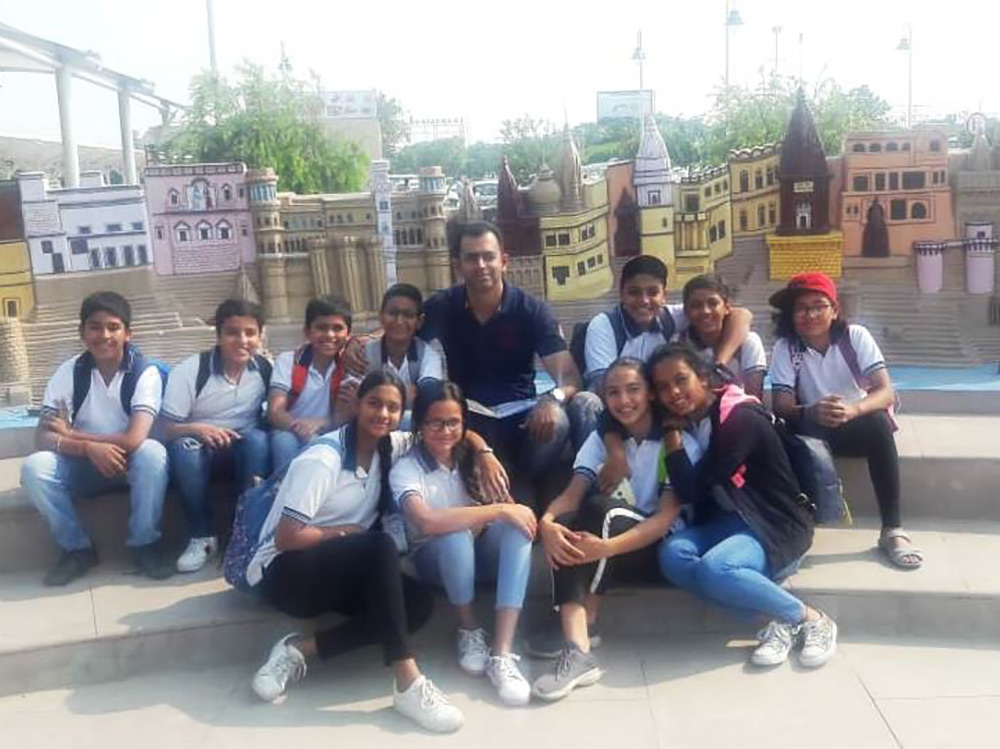 On 29th of October six Dalians , Stuti Garg, Puniya Pratab, Druv Surana, Saksham Jain, Disha Nilani and Mehelam Bhora went to Rajkot for a service project organized by Rajkumar college .There they were escorted by Mr Kavindra Gautam .The aim of the project was 'Serve ,Sustain and Secure'. Nine schools from all over India took part in this project.
We started our journey on 29th October and reached Rajkot on 30th along with two other schools - Emerald Heights Indore and Sanskar valley, Bhopal. On reaching we were allotted our rooms respectively which we had to share with other students. After that we were divided into three groups- A, B and C. We began our work from 31st October which was to repair toilets, construct stage and paint an old school building adopted by RKC. We continue to work till 6pm and then went back to school where we had our barazza session and practices for skit. We continued to do the same construction work for next two days along with our practices and finally on 3rd of October the hard work which we had put in resulted in great success as we presented our skit in front of the villagers to create social awareness and fulfill our responsibility as a youth. On our final day in keeping with our theme we planted saplings and bid a final goodbye to all our beloved friends with which our journey came to an end at RKC school.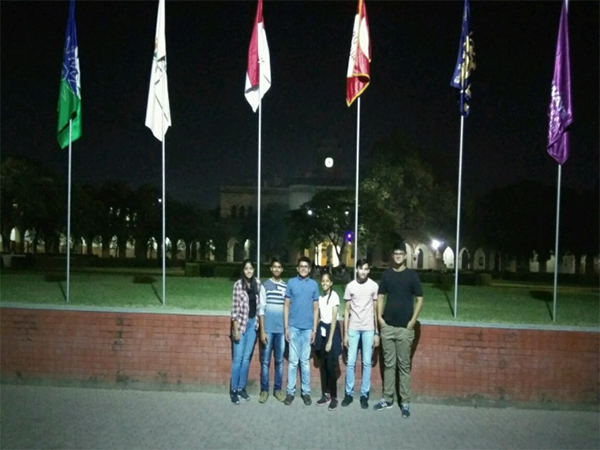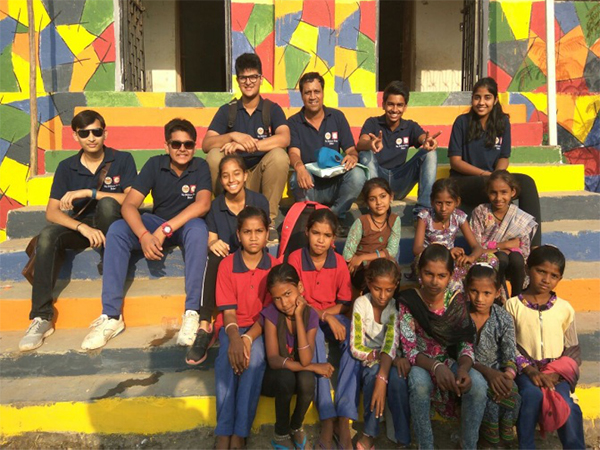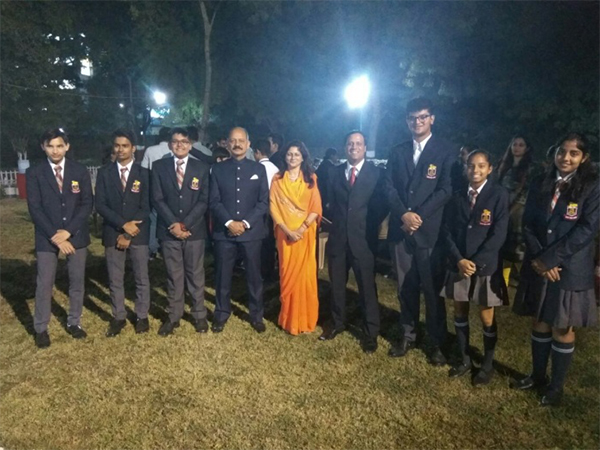 In the end I would like to show my heartful gratitude to our Principal sir for giving us this wonderful opportunity to represent our school in the service project ,our RS rep Mrs Sharmila Dominic for guiding us and Mr kavindra Gautam for escorting.
On 27 April, a group of 6 students namely Dhritika Singh, Keshav Madnani, Manan Oswal, Suvrat Agarwal, Shivanshi Goyal and Jhanvi Agarwal with the escort teacher Mrs Ashwini Naphade left from Daly college to attend a RS conference which was based on the theme 'Environment and Adventure' held at All Saints College, Nainital. The Conference started with the Opening Ceremony. It was then inaugurated by the lighting of the lamp followed by a cultural programme put up by the host school. The first Keynote Speaker of the day was Dr. Yashodhar Mathpal, an archaeologist, painter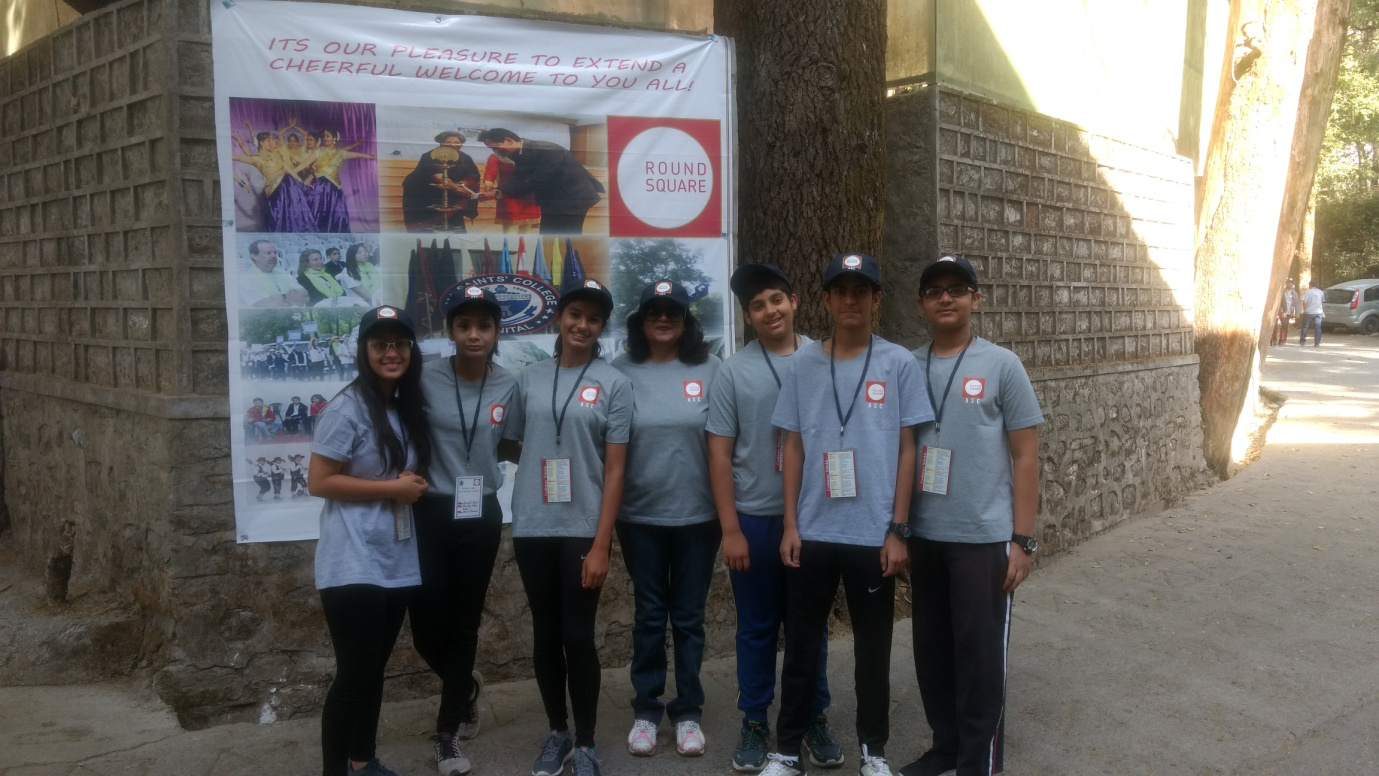 and curator. He spoke about disasters caused by humans and explained the importance of natural resources and how one can preserve them well. Post lunch, the students were divided into groups in which Barazza Sessions were conducted. The second Keynote Speaker was Mr. Anup Saha well known photographer, mountaineer and recipient of US Fellowship for nature photography of the Himalaya. He showed the students an excellent presentation on the flora and fauna of the Himalaya. The third Keynote Speaker was Ms. Kritika Bora. She was a researcher in the field of disaster management and primarily spoke about sustainable development. All the three lectures were extremely effective in sensitizing the students towards the issue of environment.
On the second day, the students were taken for a trek to Barapattar. They did a number of activities like rock scrambling, zip line and rappling. The day ended with a cultural evening in which all the schools performed. Dhritika Singh and Jhanvi Agrawal presented a Rajasthani folk dance. On the last day the students walked to the Boat House Club where Sailing on the famous Nanital yachts was organized. This was followed by the Principal's lunch at the Boat House Club.
In the end, the students bid adieu to their friends. Each one of the participants came back rich in experience and with a sense of purpose.
Jhanvi Agrawal IX
A team of 6 delegates namely Devika Nilosey , Saksham Mittal , Samyak Nahata,  Devyani Sojatia and Shayadri Singh along with the teacher escort Mrs. Sharmila Dominic attended a Round Square conference held at Genesis Global school, Noida from 27th to 31st of May 2017. The delegates had a fun filled ice breaking session in the form of an activity in which the delegates were divided into three groups namely the upper class, middle class and lower and arranged a dinner for all of the delegates according to their respective group.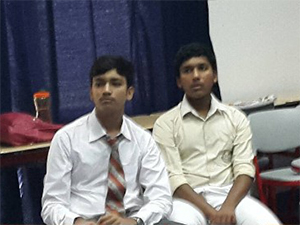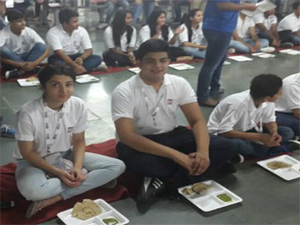 This helped the delegates to realise the real life disparities among these groups. The next day was the opening ceremony where the delegates were enlightened about the theme of the conference 'Together Towards Tomorrow', a talk from Mr. Sanjay Singh , the first keynote speaker. After the opening ceremony the delegates, were guided to their respective barrazzas where they had a fruitful discussion on what Mr. Sanjay Singh had told about inclusion as a step towards better tomorrow.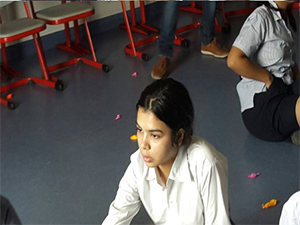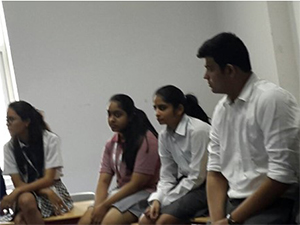 The next day the delegates were divided into two groups. One group went to a government school to paint the walls of that school and clean the area. The other group had a session of adventure activities which involved a treasure hunt. On the third day , the keynote speaker Dr. Sumer Singh gave an informative talk on communication gap among different cultures and how to work together towards a better tomorrow followed by a barrazza session.
The day closed with social night followed by music and dinner. On the fourth day that was the closing ceremony which had performances by the schools that had participated. The delegates thank the Principal, Vice Principal and the escort teacher for their continuous support.  
Shayadri Singh XII