Some of the Original Donors
HERBERT ARNOLD OLIVER, RI, RP , RE 1861 - 1952

The paintings in the Darbar Hall were done by a portrait artist Herbert Arnold Olivier. He represented Tate Gallery of British Art, London and The Daly College, lndore, India in several leading exhibitions like the summer exhibitions of the Royal Academy of Arts. He was an official war artist in 1917.

Herbert Arnold Oliver was the son of a clergyman Henry Arnold Olivier, born on 9 September 1861 at the Battle in Sussex. He studied in Royal Arts School, he was the winner of Silver Medal at Paris Salon, and exhibited at Royal Arts from 1883-1944 from London. He was elected as a Royal Patron in 1894. He died at Hayling Island on 2 March 1952 in his ninety- second year.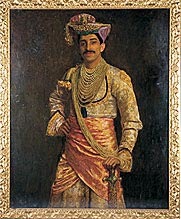 H.H. The Maharaja
Tukoji Rao Holkar of Indore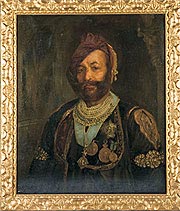 H.H. The Maharaja
Bhawani Singh of Datia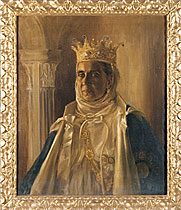 H.H. The Maharaja
Sultan Jahan of Bhopal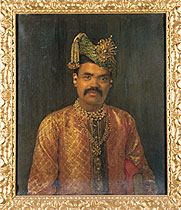 H.H. The Maharaja
Madhav Singh of Chatarpur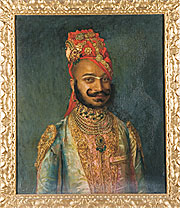 H.H. The Maharaja
Uday Singh of Jhabua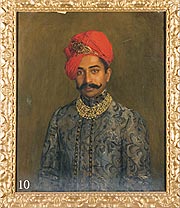 H.H. The Maharaja
Pratap Singh of Alirajpur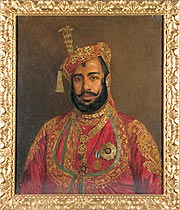 H.H. The Maharaja
Chandrabhan Singh of Chakhari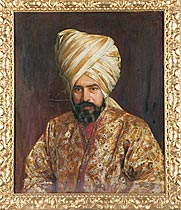 H.H. The Maharaja
Bir Singh Dev Bhadur of Samthar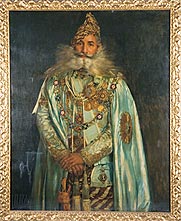 H.H. The Maharaja Sir
Pratap Singh GCIE, GCSI of Orchh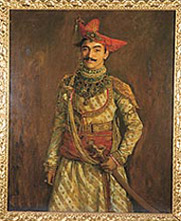 H.H. The Maharaja SirTukoji Rao Puar III KCSI,
of dewas (Senior Branch)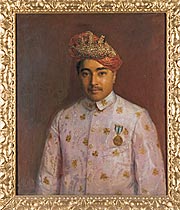 Captain H.H. Rana
Sir ranjit Singh, KCSI of Barwani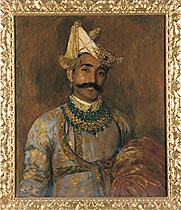 H.H. The Raja Sadashiv Rao
Paur of Dewas (Junior Branch)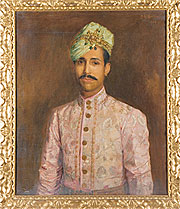 H.H. The Raja Ram Singh
of Sitamau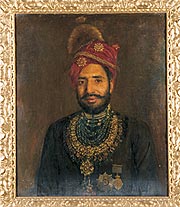 H.H. The Raja
Jaswant Singh of Sailana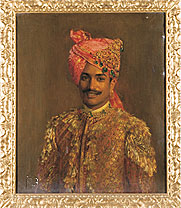 H.H. The Maharaja
of Narsinghharh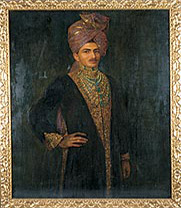 Lt. Col. H.H. the Nawab Sir iftikar Ali Khan Bahadur
KCIE of Jaora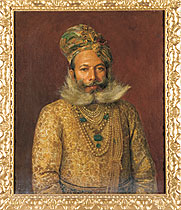 H.H. The Raja
of rawat Bane Singh of Rajgarh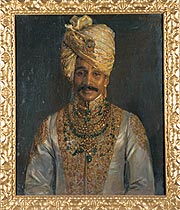 Col. H.H. The Maharaja sir Sajjan Singh, KCSI,
KCVO of Rtalam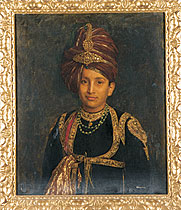 H.H. The Maharaja Sir Yadvendra Singh Bahadur
KCIE of Panna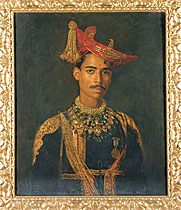 Major H.H. The Maharaja sir Udaiji Rao Paur KCSI, KCVO, KBE of Dhar
Jaswant Singh of Sailana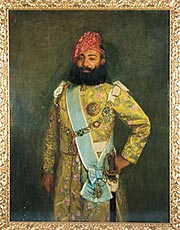 H.H. The Maharaja
Vankat Raman Singh of Rewa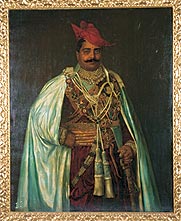 H.H. The Maharaja sir Madhav Rao Scindia
GCSI, Of Gwalior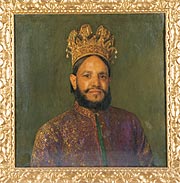 H.H. The Nawab
Riyaz-UL-Hassan Khan of Baoni