Campus Daly College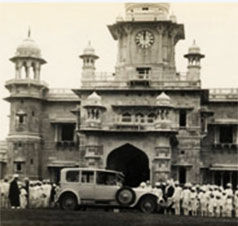 The Daly College is situated on a sprawling 118.8 acre lush green campus with manicured lawns, colourful gardens and two beautiful artificial lakes. This land was donated by the Holkar rulers of lndore.
There are a large number of playing fields & courts in an area of 282992.5 sq. meters in addition to heritage as well as modern buildings. The main building of DC is amongst the best examples of the Indo Saracenic style of architecture (designed by the architect, Col. Sir Swinton Jacob), and is essentially the pride of the Daly College. The main building at DC is fundamentally a synthesis of western and Indian elements. The Durbar Hall is situated in the center of the main building and houses the portraits of some of the Original Donors and of Gen. Sir Henry Daly.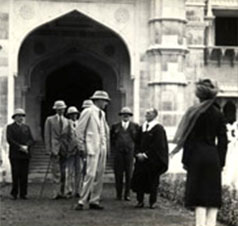 The Daly College has journeyed and evolved since 1870. It came together with a few other institutions and started the Indian Public School Conference (IPSC). In 2005, it became a proud member of Round Square. In 2010, it was certified and ranked first in Infrastructure, Internationalism and Sports Education amongst the top boarding schools in India by Education World – C fore which is India's Most Respected Schools' Survey. DC has been again ranked as first Day-Cum-Boarding in Indore and MP and second in India by Education World-C fore recently.
The admissions are offered on merit, regardless of caste or creed. It has grown in strength and reputation and offers the most modern education in a heritage setting.