International Award for Young People
What is IAYP?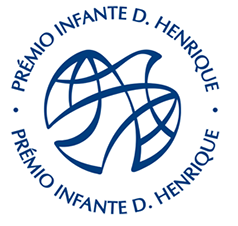 The Award Programme was first introduced in the United Kingdom in 1956 as the Duke of Edinburgh's Award Scheme 'DEAS' by eminent educator Kurt Hahn. The aim was to motivate young people aged between 14 and 25 years to become involved in a balanced programme of voluntary self-development activities to take them through the potentially difficult period between adolescence and adulthood.
The Award Programme was first introduced in India in 1962 with a view to encouraging young people in the country to achieve their full growth potential within the framework of Indian society, to improve their moral, social and intellectual well-being.
The award has been renamed as International Award for Young People to appeal a more global perspective.
Aims
1. To learn how to give useful service to others.
2. To encourage a spirit of adventure and discovery.
3. To encourage the development of personal interests and practical skills.
4. To encourage participation in Physical recreation and improvement of performance
Mission
The Programme is non-competitive and anyone with perseverance and enterprise, including the disabled, can earn an Award. Young people choose activities that are appropriate to their environment and best suited to their own personal interests and talents. For adults, the Programme provides an opportunity to help by sharing their individual skills and experience with young people.
Levels of Awards
Levels of Award
Minimum Duration
Bronze(age: 14+)
6 months
Silver(age: 15+)
12 months
Gold(age: 16+)
18 months
For each level, participants have to complete the requirements of each of the 4 different sections. Qualifying standards are measured in terms of progress, proficiency and sustained effort.
Programme Sections

Service – any activity with a view to serve


Expeditions – Out bound adventure


Skills – enhancing personal life skills


Physical Recreation – sports

Benefits
Recognition and respective medal with a certificate.
Certificate highly prized by admission officers world over

Registration Fee - Rs. 700/- for each level of award which will be sent to National Award authority.
Daly College as YES Centre
Daly College was made National License Operator (NLO) as a YES (Youth Engaging Society) Centre in India on April 13, 2011.

The Centre functions as a model award unit and offers skills training initiatives and helps volunteer join community service initiatives. Keeping in mind the true spirit of the Award philosophy, the Programme will be available to all without any form of discrimination. Young people in the 14-25 age groups who wish to take up the challenge, and do not have access to an Award Centre / registered School or College, may enroll with The Daly College 'YES Centre'. An individual who has not been able to complete Award journey at school. It will also train award leaders and houses a chapter of award holders.
How to get enrolled?
• STEP 1
Contact IAYP Award Leader Mr.Chandra Dev for the registration form. Pay the participant fee of Rs. 700, by a bank draft payable to "Award Programme Foundation" at New Delhi through College.
• STEP 2
Get your Starter pack comprising of Registration Form, Record Book and a diary from the IAYP Office.
• STEP 3
Start your activities for Service, Skill, Physical recreation, Expedition and Residential Project (for Gold only) under the guidance of your IAYP approved Award Leader / guide / mentor / Assessor.
• STEP 4
Record your activities in a diary. An Entrant completes the Award with the help of an instructor and an assessor, who must be aware of the Award Programme and in direct communication with Award Leader.
• STEP 5
Submit your Record Books and Diaries to Award Leader for assessment. On due completion and compliance of the programme needs, the IAYP Office will authorise the Award on Record Books.
• STEP 6 
Clear all your dues, if any (like registration fee, Service charges and expedition charges etc).
• STEP 7
You will get your Award Certificate and badge individually or in an Award presentation ceremony held once in a year.
Award Information : 2019
This year Vedansh Agrawal, Sia Phulambikar, Tamanna Handa, Charvie Shukla, Ramit Kataruka received awards at Bronze level, Mahika Jain received the award at Silver level.
The award is facilitating subtle positive changes in the personalities of the students. We hope to see more participation and outstanding fallouts in the coming future.