Service
Report on Ek Pahel Project
"The best way to find yourself is to lose yourself in the service of others" - Mahatma Gandhi. 
This is what we have learnt all these years in the Ek Pahel Project. Interacting with children who aren't privileged like us helped us to grow as sensitive & responsible citizens.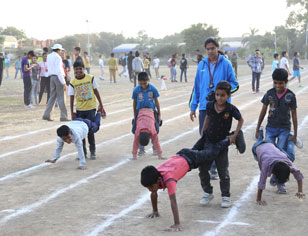 Since the past few years almost on every Saturday and Sunday our team of 10 students with our mentor Ms. Madhuri Moyde had done a lot of activities with the under privileged children of Mayur Nagar, Shiv Nagar ,Alok nagar and Shakti Nagar such as celebrating festivals & special days like New year, Christmas, Rakshabandhan and Ganesh Chaturthi.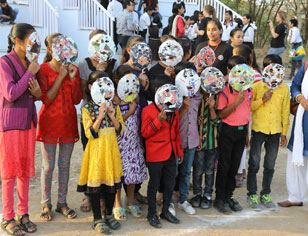 These activities aimed at teaching these children some computer skills like paint and tux, games like football, cricket and basketball. Not only this, these children were also involved in Diwali card making, Rakhi making, singing and dancing through which they gave vent to their creativity and also learnt the importance of co-curricular or vocational activities apart from studies.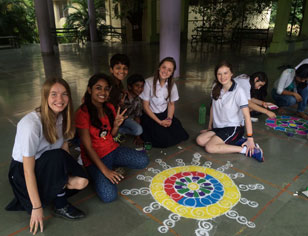 They were also a part of the "Daly College Conference for Round Square Students Aged 11 – 13" which was held in January 2016 & in which students from various countries interacted and played educational games with them. They also get opportunity to interact with various exchange groups of students coming from different countries during the year.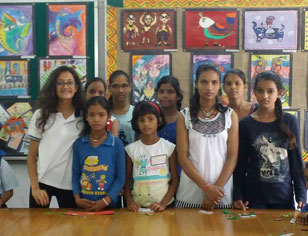 Personally, social service gives me self-satisfaction and immense joy. It has made me understand how fortunate I am and also how to respond to the needs of less privileged.

  I hope most of you will give a hand in this noble cause and make this world a better place to live in.

"I slept and dreamt that life was joy, I awoke and saw that life was service. I acted and behold, service was joy." – Rabindranath Tagore.  

Raina Modi,,
Class IX-F