Round Square International Service Project, Peru
July 27 – August 10, 2016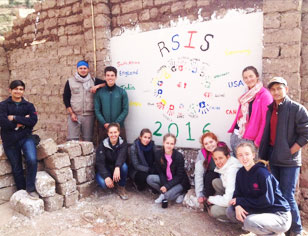 The team comprised of 15 students (11 girls & 4 boys) and three staff who together represented seven different nationalities from 11 different schools in seven countries. Vrashabh Doshi represented Daly College. The students came to the project with determination and good spirits and were ready to embrace their new experiences in Peru. As all students do on these projects, they bonded quickly and were a supportive team to each other through the highs and lows.

This RSIS Project (Team Condor) was a 15 day trip to Peru that involved both service and cultural activities. Cultural activities included learning about Andean art and learning to play Andean music, completing a Via Ferrata climbing activity and descending using ziplines, a celebratory cultural performance including dress, music and dancing, and learning to salsa dance.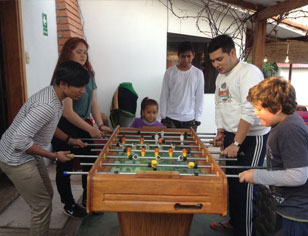 The trip concluded with a full day at Macchu Picchu, exploring Incan culture, practices and architecture and some shopping in Cusco. In addition, during the service project, students lived with families in the community and were exposed to local foods, farming practice (including cuy (guinea pig) farming, planting barley and corn), and both Spanish and Quechua languages. Living conditions were rustic: students camped in tents, in common areas or pasture of the families, ate in mudbrick houses with dirt floors, and had only cold running water with no showers during the time in the village. The families provided hot water for sponge bath/bucket showers as the students desired. Breakfasts and dinners were eaten with the families, where students were exposed to the standard limited menu of the Andean people. Students on the project also got to play games and cards with the children and families of the village.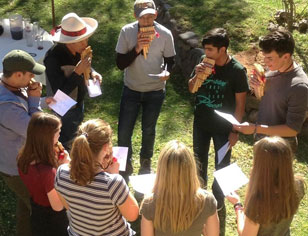 During the service project, students were helping to build a school using techniques like making, smoothing, carrying, stacking and transporting mud bricks, helping to carry and haul wood for rafters, building rafters, digging dirt to make mud, and stomping, mixing, hauling and shovelling mud. It was hard physical labour on the project site.