Tennis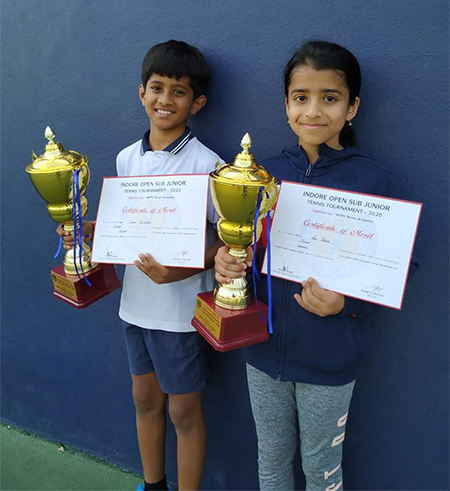 Vivan Bidasaria & Reet Arora winner of Sub-junior tennis championship held at NDPS.
The tennis court at the school remains the favourite rendezvous for not only the present Dalians but also old students and senior staff members. The school has recently come up with a galaxy of new deco turf tennis courts which were inaugurated by International star Mahesh Bhupati.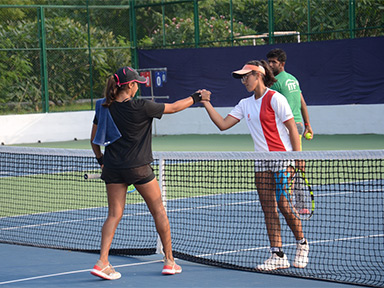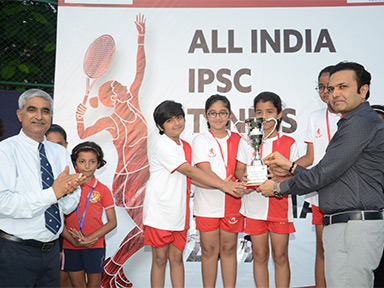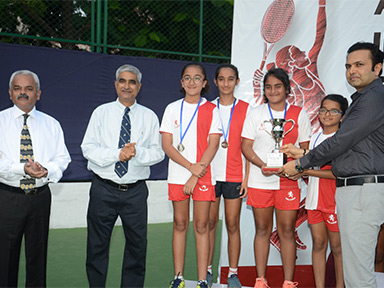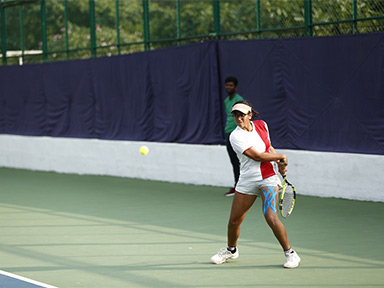 IPSC Tennis Championship 2019
The All India IPSC Tennis Championship (Girls) -2019 was organized between 6th October to 9th October 2019 at Daly College, Indore. 172 girls from 16 school from all over India, participated in the championship.Team matches as well as individual matches were played under 12,14, 17 and 19 categories.
This tournament has witnessed some of the ace players like Mahak Jain of Daly college, who is an internationally ranked player, Amishi Shukla of Daly college, a top ranked AITA player, Riya Sachdeva of Modern School who is India's top seed tennis player, and Sukhmanni Bhandari of Modern School, who is India's 12th seed player.
Team Results
U-12
WINNER - D.C. INDORE ( In the team matches, in U-12 category, D.C. played against RKKGPS, Jodhpur and won by 2-0 )
U-14
WINNER - Modern School, Delhi. (In the final match played between Modern School and D.C.was won by Modern school by 2-1)
U-17
WINNER - D.C. INDORE (In the final team match in U17 category, D.C. played against Mayo College Girls' School and won it by 2-0)
U-19
WINNER - D.C. INDORE (The final match in U 19 category D.C. played against Modern School and won the match by 2-1)
Individual Results
U-12 Winner : Reet Arora, Daly College
U-14 Winner : Vedika Shridhar, Emerald Heights, Indore
U-17 Winner : Amishi Shukla, Daly College
U-19 Winner : Mahak Jain, Daly College

Mr. Akash Tripathi, Divisional Commissioner of Indore was the chief guest for the closing ceremony.